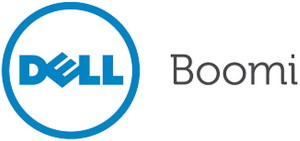 The Boomi AtomSphere integration platform as a service (iPaaS) is 100 percent native cloud. It's a shared-everything, multi-tenant platform that supports cloud-to-cloud, SaaS-to-SaaS, cloud-to-on-premises, on-premises-to-on-premises and B2B integration. Boomi AtomSphere supports real-time integration and elastically scales to meet high-volume needs in mobile, batch (ETL) and EDI environments. Easily accessed via a browser, it delivers an impressive range of integration, master data management (MDM) and platform extension capabilities.
100 Percent Native Cloud
Boomi AtomSphere's multi-tenant architecture enables underlying physical computing resources to be shared securely among multiple tenants (customer organizations). Boomi manages, updates and maintains the software and hardware infrastructure, all for a monthly subscription. Costs are predictable and manageable.
Intuitive Interface
Boomi AtomSphere delivers enterprise-class integration capabilities without the hassle. With its visual design interface, Boomi takes care of the complexity that would typically require developers deciphering complex APIs, developing web services or implementing a service oriented architecture (SOA). It's all handled through one, simple-to-use visual interface.
Unprecedented Ease of Use
Once your account is provisioned, you can begin creating integration processes immediately and accessing a library of pre-built connectors and processes. Using familiar point-and-click, drag-and-drop tools, you can build integrations with exceptional speed—from simple to sophisticated. Boomi AtomSphere delivers high-end integration capabilities such as content-based routing, process flow control, exception handling, and messaging that take you well beyond just data mapping.
Reduced Time-to-Value
As the AtomSphere community expands, an increasing number of connectors are ready for your use, reducing costs and errors, and reducing time-to-value. With Boomi AtomSphere you will achieve unprecedented implementation speeds that are just not possible with traditional software packages, hardware appliances, or custom coding.